A Dream - Living And Working At An Alternative School Like PGS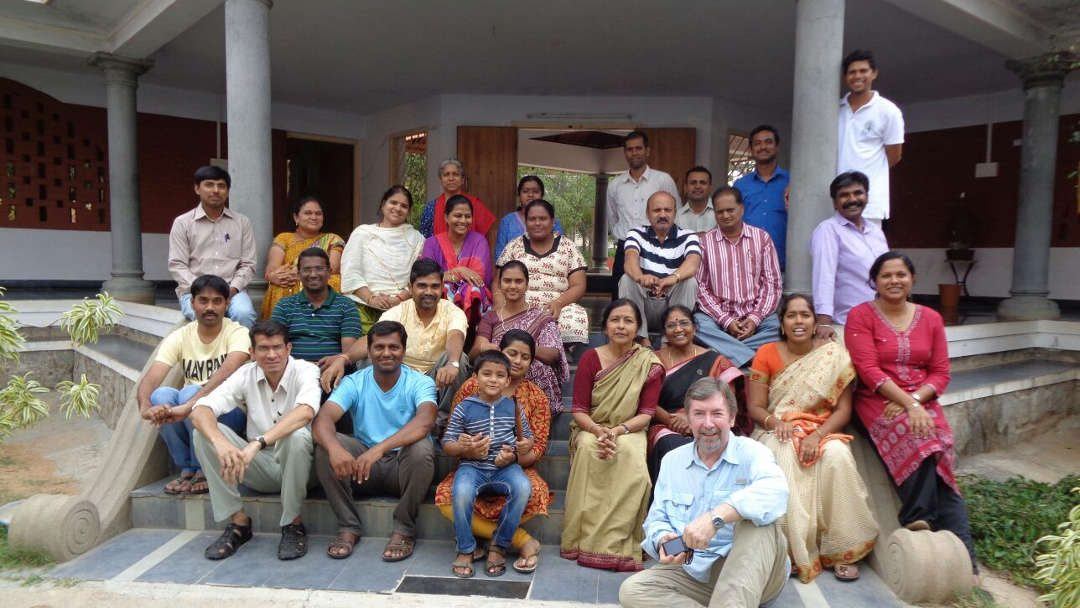 When we embarked on the task of being parents, little did we know about raising a child. But of one thing we were sure, we wished for him, of course, the BEST!
By best, we didn't mean any of the material toys and gadgets that money could buy. We meant to stay as close as possible to the nature of our child and so attentive to his needs that he could grow into a confident young boy.
We always dreamt of an alternative school education for him and we admired the Indian way of blending tradition with education; discipline with responsibility. Especially, knowing that only human mind has rendered life so complicated, we have been in search of simplicity, when time was ripe for a change and after having lived 7 years in Mysore, life played one of its favourite tricks of "coincidence" by placing into our hands the autobiography written by Sri M.
The seed was sown and the dream grew into reality when we got an opportunity to live and work at The Peepal Grove School – a founded by Sri M in 2006.
We live at The Peepal Grove School, the best a parent could wish for his child. Surrounded by the simplicity and yet grandeur of Nature, the hills are plentiful to walk on and the ever changing landscape gives rise to new discoveries with every step.
Being an Alternative School, children receive education in creative and innovative ways by highly dedicated teachers, whom we admire. They live in a safe environment, where drugs and alcohol are only read of in books. And yet, there is a spark in the eyes of all these kids and teenagers. There is a smile that, far from the city distractions, only true happiness and contentment can draw. When we say that we live in India, most people look at us with great curiosity, some with fear, others turn their back with indifference.
Marina Bergamin & Sergio Martinez Pose at PGS, an Alternative School in India
We can just say that we have been lucky enough to be called to live here, in India, and feel blessed to be a part of this wonderful family at PGS.
Matina and Sergio both thought Hatha Yoga and Spanish at The Peepal Grove School, an alternative school in India. Marina also loves taking students on treks and Sergio is a dedicated cycling enthusiast who regularly takes students on cycling expeditions.